Ever wonder how different British homes are, compared to French ones? This short video from Anglophenia will show you how and why (at the very bottom of this article). Do subscribe to their Youtube channel: You'll learn a lot while having fun!
The kitchen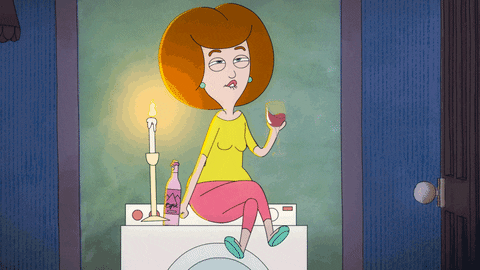 The fact that there are no plug sockets in their bathrooms, has made English people store their washing machines in the kitchen. On top of washing clothes, most of them have a drying program, which can be handy when it's rainy outside.
The bathroom
To avoid electric shocks, you'll usually find no plug sockets in a British bathroom (apart from the razor outlet, next to the light that's above the sink)
The loo
The loo (or "toilets") is kept separate from the bathroom, and holds a small basin.